We are here to help. We can get you the financing you need!
Today, equipment suppliers continue to place trust in Vend Lease to handle the financing needs of their customers. They count on Vend Lease to consistently deliver the highest level of service and value within their respective industry.
As a direct funding source, we are well positioned to remain steadfast to the markets we serve.
Ultimately, our success is a result of our ability to create flexible programs and cost-effective solutions to business owners that require commercial equipment. Here are just a few examples:
A restaurant that requires new POS, food service and/or surveillance systems
An amusement or vending operator that needs coin-operated equipment
A business owner that desires a new telecommunications system or office furniture
An automotive repair shop upgrading its lifts and aligners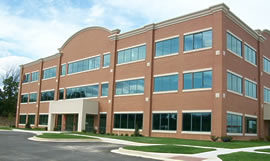 Vend Lease is a division of LEAF Commercial Capital, Inc., a subsidiary of People's United Bank, N.A.
E-PlusTFS
CREDIT APPLICATION
We are committed to building the premier financial services company in our marketplace by providing service of the highest quality and value. We consistently strive to satisfy our customers beyond their expectations by living up to the highest standards of integrity, professionalism and quality.
Dedicated associates who understand your specific needs.
Decisions rendered quickly to keep pace with the challenges of an ever changing marketplace.
Vend Lease has been providing equipment financing since 1979.
Work with someone who understands your business.
Lofty down payments not required. We keep cash in your hands by limiting the amount of upfront money necessary to do the deal.
All of our documents are easy to read and have no "loopholes." You will be glad you chose us.
VLC can finance the equipment you need from multiple suppliers under one agreement.
New or Used. We have no restrictions.
Need more equipment? No problem. You can add new purchases to your existing contract hassle free.
We offer you the opportunity to buy-out the contract with a discount and no prepayment penalty.
Other financing options are available.
Please contact our office to learn more.
EQUIPMENT PLUS TOTAL FACILITY SOLUTIONS
WE ARE READY TO SERVE YOU